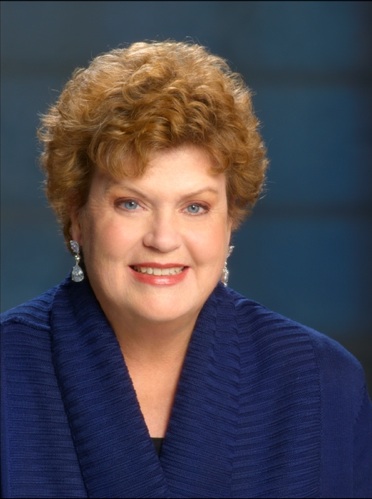 E' l'autrice della serie di romanzi dedicati a Sookie Stackhouse, conosciuti anche come "The Southern Vampire Mysteries" e noti al grande pubblico per essere stati trasposti in televisione nel serial "True blood": stiamo parlando di Charlaine Harris e, che ci crediate o no, Charlaine è proprio qui con noi per raccontarci la sua carriera di scrittrice e la sua vita in generale.
CREDO CHE SI POSSA COMINCIARE DAL PRINCIPIO: CHI E' CHARLAINE HARRIS?
Sono una donna del sud, nata in Mississippi. Mio padre era preside di una scuola, e mia madre una bibliotecaria. Ho tre figli, tutti grandi.
COME HAI INIZIATO A SCRIVERE?
Ho sempre scritto dal momento in cui ho imparato come mettere insieme le lettere. E' la mia natura.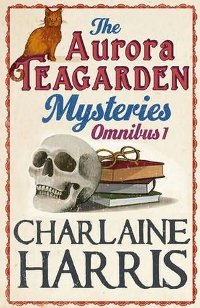 I TUOI LIBRI PIU' FAMOSI SONO SUDDIVISI IN QUATTRO SAGHE DIFFERENTI. PRIMA DI TUTTO, PUOI DIRCI QUALCOSA RIGUARDO "AURORA TEAGARDEN"?
E' l'eroina della mia prima serie, una serie dedicata al mistero convenzionale. Era una bibliotecaria anche lei, alla quale piaceva leggere di casi reali di omicidio e si gettava lei stessa a capofitto nel crimine.
COME HAI INVENTATO LA STORIA E COME SI E' SVILUPPATA LA SERIE?
Mi è stato detto che all'inizio, è importante scrivere di qualcosa che si conosce molto bene. La vita e il carattere di Aurora erano molto adeguati a me.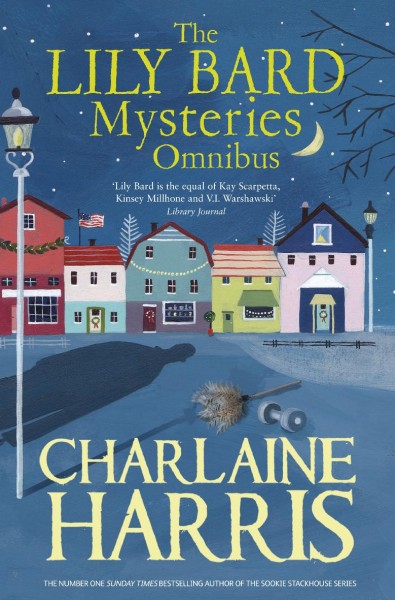 UN'ALTRA DELLE TUE SERIE IMPORTANTI E' QUELLA CHIAMATA "LILY BARD – SHAKESPEARE": CHE PUOI RACCONTARCI IN PROPOSITO?
I libri di Lily Bard sono molto più dark nei toni e trattano argomenti seri. Lily è sopravvissuta a un rapimento e questa serie del mistero segue il suo recupero dalla dura prova.
PERCHE' HAI SCELTO UN SERIE DI ROMANZI AMBIENTATI A SHAKESPEARE, UNA PICCOLA CITTA' IN ARKANSAS?
A quell'epoca vivevo in Arkansas e ho pensato che sarebbe stato carino scrivere della zona in cui abitavo.
COME TI E' VENUTA L'IDEA?
Ancora una volta, da una combinazione tra la mia immaginazione e le mie esperienze di vita.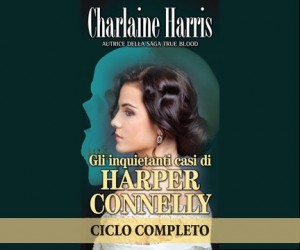 LA TERZA SAGA CHE HAI SCRITTO E' LA SERIE DI "HARPER CONNELLY": VUOI PARLARCENE?
Mi sono interessata ai fulmini e agli effetti che hanno sulla gente quando viene colpita.
COME E' NATA QUESTA SAGA?
Ho cominciato a immaginare quale effetto soprannaturale possa avere un fulmine che colpisce qualcuno.
RECENTEMENTE E' STATA TRASPOSTA IN UNA SERIE A FUMETTI. COSA PUOI DIRCI IN MERITO?
Ho dato l'approvazione per la grafica e i testi per i fumetti, che sono strettamente basati sui romanzi. Sono molto contenta del risultato dei fumetti.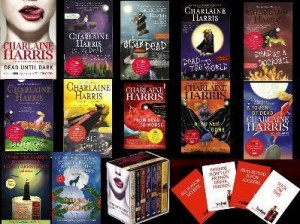 LA TUA PIU' RECENTE, E FAMOSA, SAGA E' QUELLA DI "SOOKIE STACKHOUSE", DOVE TROVIAMO VAMPIRI E UMANI CHE CONVIVONO. COME HAI IDEATO LA STORIA?
Ho pensato che sarebbe stato interessante osservare i vampiri come membri legali della società e i problemi che una donna umana potrebbe incontrare se frequentasse un non-umano.
PER IL FUTURO, COSA DOBBIAMO ASPETTARCI ANCORA DA SOOKIE E DAI SUOI AMICI?
Non anticipo i prossimi libri, soprattutto ora che sono così vicina alla fine della serie.
IN QUESTO PERIODO I TUOI LIBRI SONO STATI TRADOTTI IN ITALIA. COSA PENSI DEL NOSTRO PAESE?
Ho visitato l'Italia solo una volta, per mia disgrazia, ma mi piacerebbe vedere molto di più. La storia, la cultura, la gente… meraviglioso.
IN QUESTI ANNI HAI SEMPRE AVUTO UNA PREDILEZIONE PER IL FANTASTICO. CHE SIGNIFICATO HA PER TE QUESTA TEMATICA?
Tutti noi vogliamo credere che ci sia qualcosa che va al di là di quello che i nostri sensi possono percepire. Io penso che a tutti piaccia prendersi una piccola vacanza dalla vita reale.
ORA UNA DOMANDA GENERALE. DOVE TROVI L'ISPIRAZIONE PER TUTTE LE TUE STORIE?
Arriva da varie fonti: cose he ho letto o visto in televisione, cambiate tutte poi nella mia mente per adattarle alle mie capacità e al mio stile di scrittura.
QUALI SONO I TUOI SCRITTORI PREFERITI?
Moltissimi. Mi piacciono Lee Child, Robert Crais, Patricia Briggs, Jeaniene Frost, Laurell K. Hamilton, e parecchi altri.
E I TUOI FILM PREFERITI?
I miei preferiti includono "Lawrence d'Arabia" e "L'ultimo dei Mohicani".
E I SERIAL TELEVISIVI?
"True Blood" E "Justified".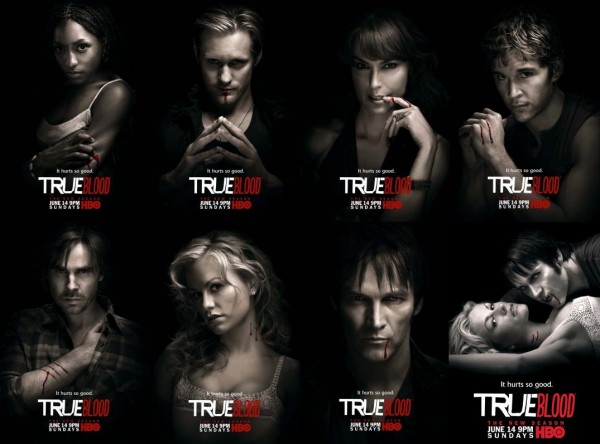 LA SAGA DI SOOKIE E' STATA TRASPOSTA NELLA SERIE TV "TRUE BLOOD": QUAL E' STATO L'EFFETTO CHE HAI PROVATO LA PRIMA VOLTA CHE HAI VISTO LE TUE "CREATURE" DIVENTARE "VIVE"?
E' stato intensamente eccitante vedere i miei personaggi sullo schermo. Mi è piaciuto.
QUALI DIFFICOLTA' HAI INCONTRATO NELLA CREAZIONE DEI PERSONAGGI E DEL SET?
Sono stata molto fortunata che Alan Ball abbia opzionato i miei libri, e gli ho dato fiducia durante il processo del casting e dei set per la serie. Ha fatto un lavoro meraviglioso creando la serie per lo schermo.
AL MOMENTO SIAMO ALLA QUINTA STAGIONE: QUALE SARA' IL FUTURO DI "TRUE BLOOD"?
Non ne ho idea. Ho sentito che ci sarà almeno ancora una stagione.
PARLANDO ANCORA DI TELEVISIONE, DOBBIAMO ASPETTARCI QUALCHE ALTRO LAVORO (FILM O SERIE TV) DAI TUOI LIBRI?
Ho opzioni per altri due miei lavori al  momento, ma non c'è mai niente di sicuro. Forse sì, forse no.
L'ULTIMA DOMANDA. CHE PROGETTI HAI PER IL FUTURO E QUALI SONO I TUOI SOGNI?
Ho un contratto per altri tre libri di una nuova serie dopo che avrò completato la saga di Sookie. Ho anche altri racconti brevi da scrivere. In realtà non posso immaginare altro di più meraviglioso di ciò che mi sta già accadendo.
E ALLORA… RESTEREMO SINTONIZZATI IN ATTESA DEGLI EVENTI!
Di seguito pubblichiamo la versione originale della nostra chiacchierata con Charlaine Harris, chiedendo al solito scusa per eventuali imprecisioni di traduzione a chi l'inglese lo conosce meglio di noi.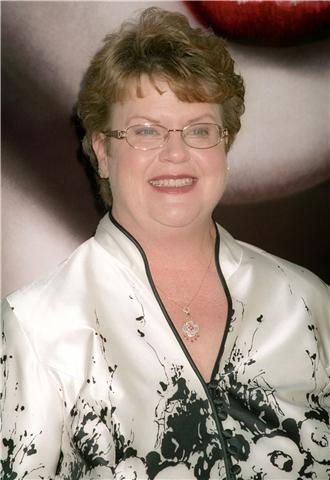 I THINK WE CAN START FROM THE BEGINNING: WHO'S CHARLAINE HARRIS?
I am a southerner, born in Mississippi. My father was a school principal, and my mother a librarian. I have three children, all adults.
HOW DID YOU BEGIN TO WRITE?
I have always written from the moment I learned how to form letters. It's my nature.
YOUR MOST FAMOUS BOOKS ARE DIVIDED IN FOUR DIFFERENT SAGAS. FIRST OF ALL, CAN YOU TELL US ANYTHING ABOUT "AURORA TEAGARDEN"?
She is the heroine of my first series, a conventional mystery series. She was a librarian herself, who enjoyed reading about real murder cases, and ran into crimes herself.
HOW DID YOU INVENTED THE STORY AND HOW IT HAS DEVELOPED THE SERIES?
I was told that at the beginning, it's important to write about something you know very well. Aurora's life and character were very comfortable to me.
ANOTHER YOUR IMPORTANT SERIES IS THE ONE CALLED "LILY BARD – SHAKESPEARE": WHAT CAN YOU TELL US ABOUT IT?
The Lily Bard books are much darker in tone, and deal with serious subjects. Lily is a rape survivor, and this mystery series follows her recovery from the ordeal.
WHY DID YOU CHOOSE A SERIES OF NOVELS SETTED IN SHAKESPEARE, A LITTLE TOWN IN ARKANSAS?
At the time I was living in Arkansas, and I thought it would be nice to write about an area where I was living.
HOW DID YOU GET THE IDEA?
Again, from a combination of my own imagination and my own life experiences.
THE THIRD SAGA YOU WROTE IS THE "HARPER CONNELLY" SERIES: DO YOU WANT TO SPEAK ABOUT IT?
I became interested in lightning and the effects it has on people it strikes.
HOW IS BORN THIS SAGA?
I began to imagine what supernatural effect a lightning strike might have on someone.
RECENTLY IT HAS BEEN TRANSPOSED IN A COMIC-BOOK SERIES. WHAT CAN YOU TELL US ABOUT IT?
I had approval on the graphics and script for the comic books, which are very closely based on the novels. I am really pleased with how the comic books turned out.
YOUR MOST RECENT, AND FAMOUS, SAGA IS "SOOKIE STACKHOUSE", WHERE WE FIND VAMPIRES AND HUMANS LIVE TOGETHER. HOW DID YOU THINK UP THE STORY?
I thought it would be interesting to look at vampires as legal members of society, and the problems a human woman would encounter if she dated a non-human.
FOR THE FUTURE, WHAT DO WE HAVE TO EXPECT AGAIN FROM SOOKIE AND HER FRIENDS?
I don't discuss upcoming books, especially now that I am so close to the end of the series.
IN THIS PERIOD YOUR BOOKS ARE TRANSLATED IN ITALY. WHAT DO YOU THINK ABOUT OUR COUNTRY?
I've only visited Italy once, to my sorrow, but I would love to see more of it. The history, the culture, the people . . . wonderful.
IN THESE YEARS YOU ALWAYS HAD A PREDILECTION FOR THE AMAZING. WHAT'S THE MEANING FOR YOU OF THIS TOPIC?
We all want to believe that there´s something beyond what our senses can detect. I think everyone likes to take a little vacation from real life.
NOW, A GENERAL QUESTION. WHERE DO YOU FIND THE ISPIRATION FOR ALL YOUR STORIES?
That comes from various sources: things I've read or seen on television, changed around in my mind to suit my own writing skills and style.
WHICH ARE YOUR FAVORITE WRITERS?
So many. I enjoy Lee Child, Robert Crais, Patricia Briggs, Jeaniene Frost, Laurell K. Hamilton, and many more.
AND YOUR FAVORITE FILMS?
My favorites include "Lawrence of Arabia" and "The Last of the Mohicans".
AND TV-SERIAL?
"True Blood" and "Justified".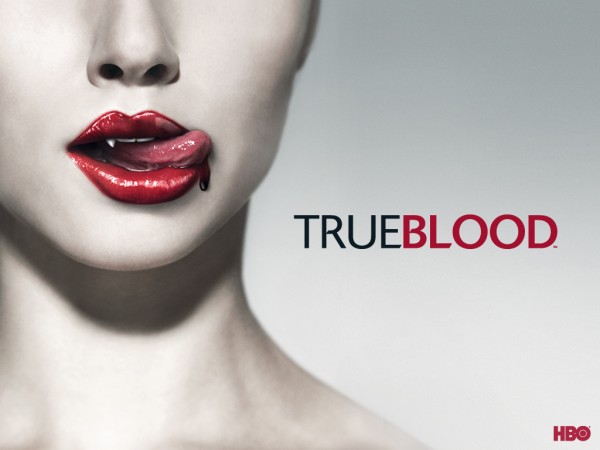 THE SOOKIE-SAGA WAS TRANSPOSED IN THE "TRUE BLOOD" TV-SERIES: WHICH WAS THE EFFECT YOU PROVED THE FIRST TIME THAT YOU SAW YOUR "CREATURES" TO BECOME "ALIVE"?
It was intensely exciting to see my characters on the screen. I loved it.
WHICH WERE THE DIFFICULTIES YOU MET WITH THE CREATION OF THE PLAYERS AND OF THE SET?
I was lucky enough to have Alan Ball approach me with an option on the books, and I have trusted him during the process of casting and the sets for the series. He's done a marvelous job creating the series on the screen.
AT THE MOMENT WE ARE AT SEASON FIVE: WHICH WILL BE THE FUTURE OF "TRUE BLOOD"?
I have no idea. I have heard there will be at least one more season.
SPEAKING AGAIN ABOUT TELEVISION, DO WE HAVE TO EXPECT ANY OTHER WORKS (FILM OR TV SERIES) FROM YOUR BOOKS?
I have options on two of my works right now, but there's never any sure thing. May happen, may not.
THE LAST REQUEST. WHICH PLANS DO YOU HAVE FOR THE FUTURE AND WHICH ARE YOUR DREAMS?
I have a contract for three more books in a new series after I complete the Sookie saga. I have some more short stories to write. I really can't imagine anything more wonderful than the things that have already happened.
AND THEN… WE WILL STAY TUNED, WAITING FOR YOUR NEWS!
Davide Longoni